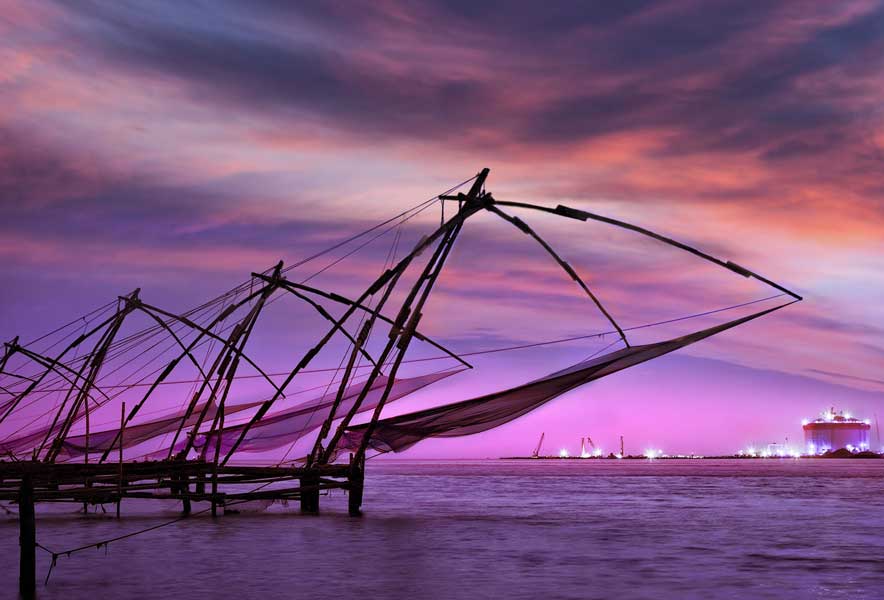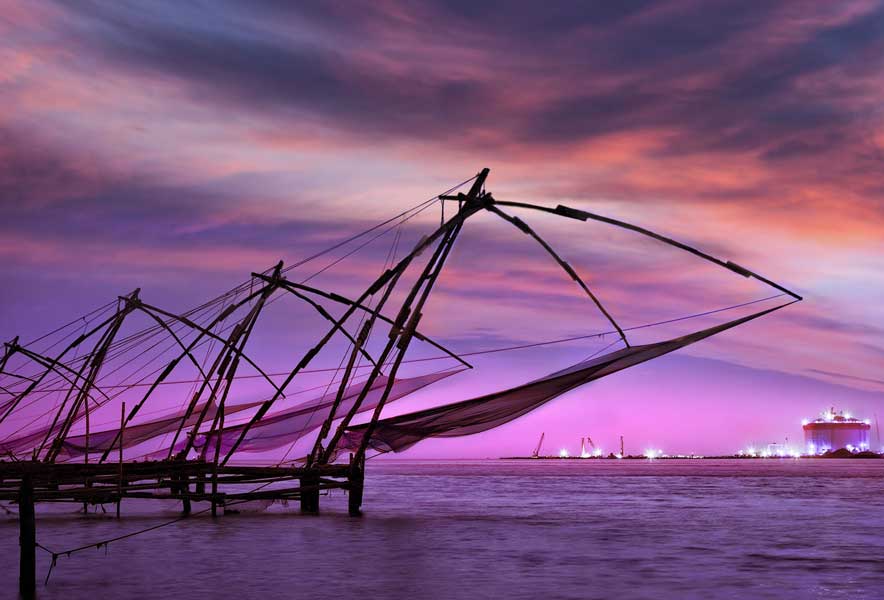 The Location: Kochi: Compelling Business Destination
Kochi is a major port city on the south- west coast of India by the Arabian Sea and is part of the district of Ernakulam of the southern state of Kerala. Kochi, the commercial capital of the state is a cosmopolitan city with the largest urban agglomeration in Kerala. Kochi city is also a part of Greater Cochin region and is classified as a B-1 grade city by the Government of India, making it the highest graded city in the state. Home to 2.12 million people, the city is well equipped with social infrastructure coupled with road, metro rail (first tier 2 city in India operating a Metro railway system) and water transport systems. Kochi offers the right decision drivers to set up and operate businesses in a cost effective manner.
Kochi hosts India's only private sector International airport, Shipyard, Hindustan Machine Tools (HMT), a number of medium and small sized industrial units and power plants at Bramhapuram and Edayar.
Among the key business enablers that Kochi offers include:


Kochi's Workforce
High density of available science and technology personnel in India
Lowest employee attrition rate in the country – <5%
Highly graded universities and science, engineering and technology institutions that produce significant number of employable graduates to be absorbed in the IT sector.
Kochi's Connectivity
Dedicated and highly motivated workforce with customer centric culture to address global business needs.
Kochi economic drivers :
Attractive wage cost – Lowest among the Tier 1 and Tier 2 cities in India.
Operating costs are less than 50% when compared to major cities
Rentals lower by more than 60% in comparison to other cities
Power and water tariff among the lowest in the country
Gross State Domestic Product of USD 96 billion
Per Capita Income of USD 2800.
Kochi's Connectivity
Kochi is one of two Indian cities where the 'SEA-ME-WE-3' and 'SAFE' submarine cable land thereby making the citythe primary internet gateway to India.
100% of 988 telephone exchanges are digital
Highest telephone density – 7 per 100 – India's 2005 target
4th largest Airport in India in the number of passengers with direct flights to all continents.
A port city where is where air, rail and sea travel lines converge – "a connectivity node"