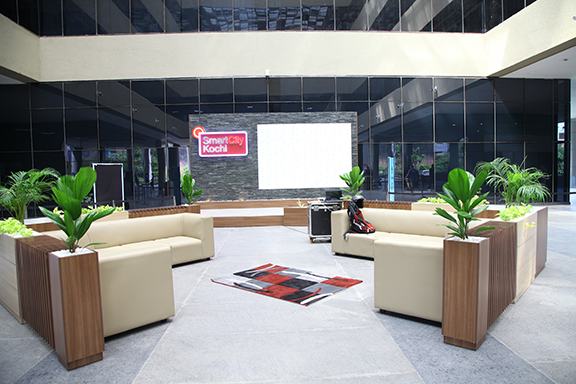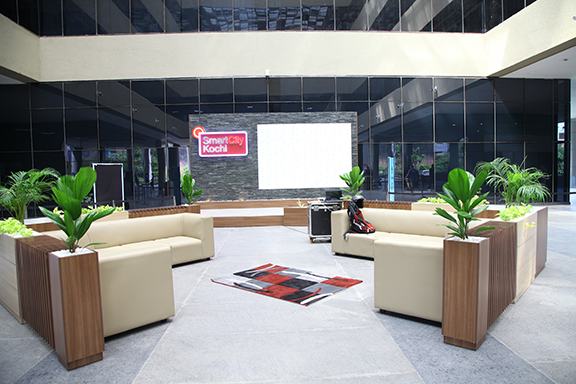 Support Facilities
A dedicated Facility Management team at SmartCity Kochi is established to oversee monitoring and maintenance of all common / public areas at including operational assets. This includes the monitoring of health, safety and security facilities, conducting regular inspections and sustaining operational excellence.
Services provided by the Facility Management team include
Centralized point of contact for all service requests, concerns and inquiries
Regular maintenance services for systems and services
Maintenance, cleanliness and hygiene of the public areas of the development
Waste Management
Safety, Security and Access
Parking Management
Mobility Hub
SmartCity Kochi will feature a one-of-a-kind Mobility Hub for the benefit of knowledge workers. This facility is being planned as a convergence node of advanced public transportation nodes which unifies the metro rail, water metro, bus and internal ferry circulation.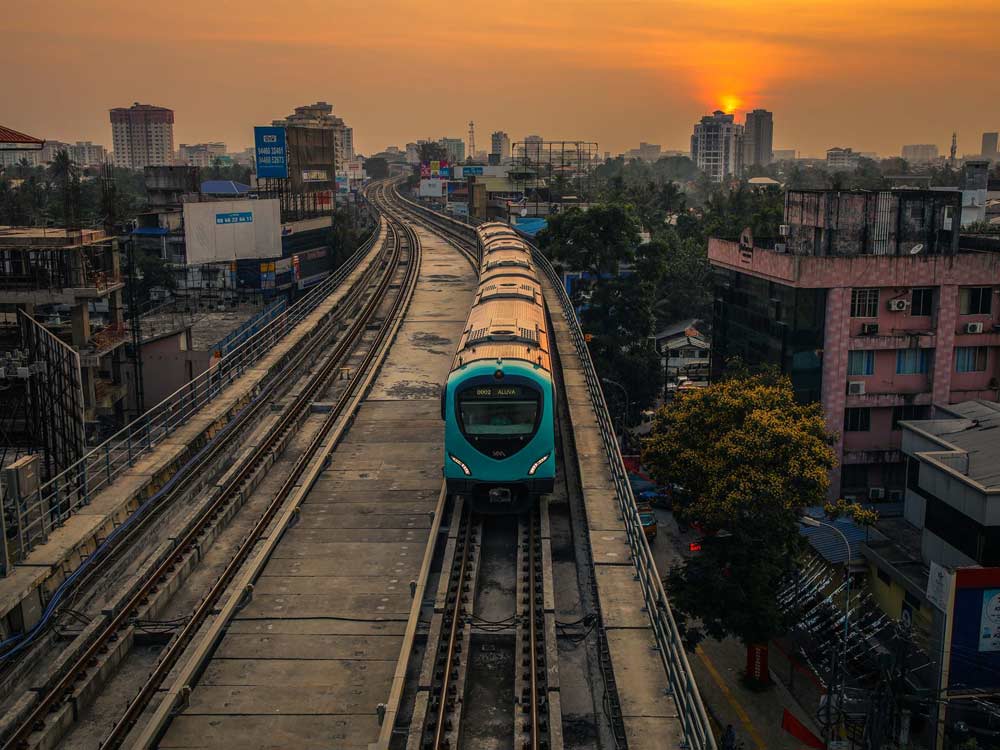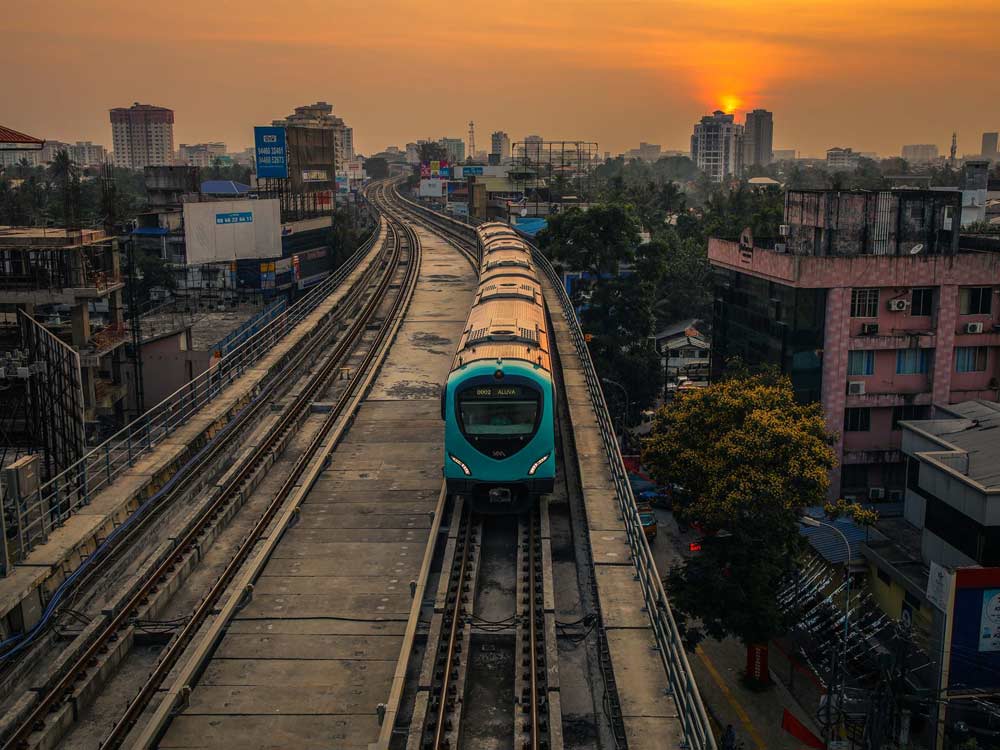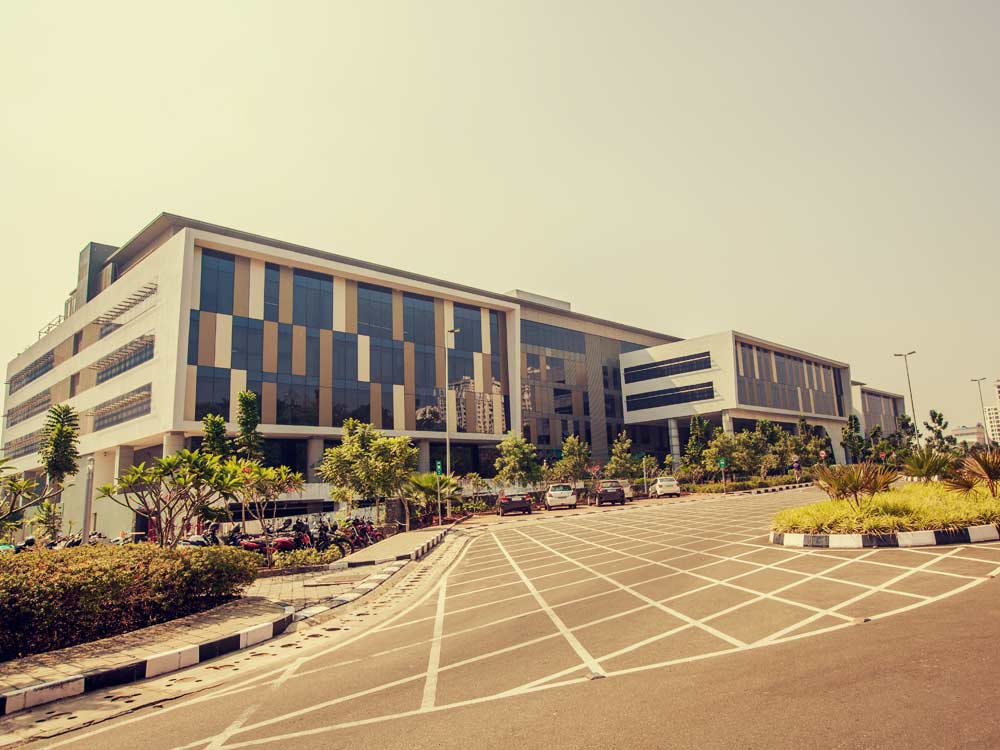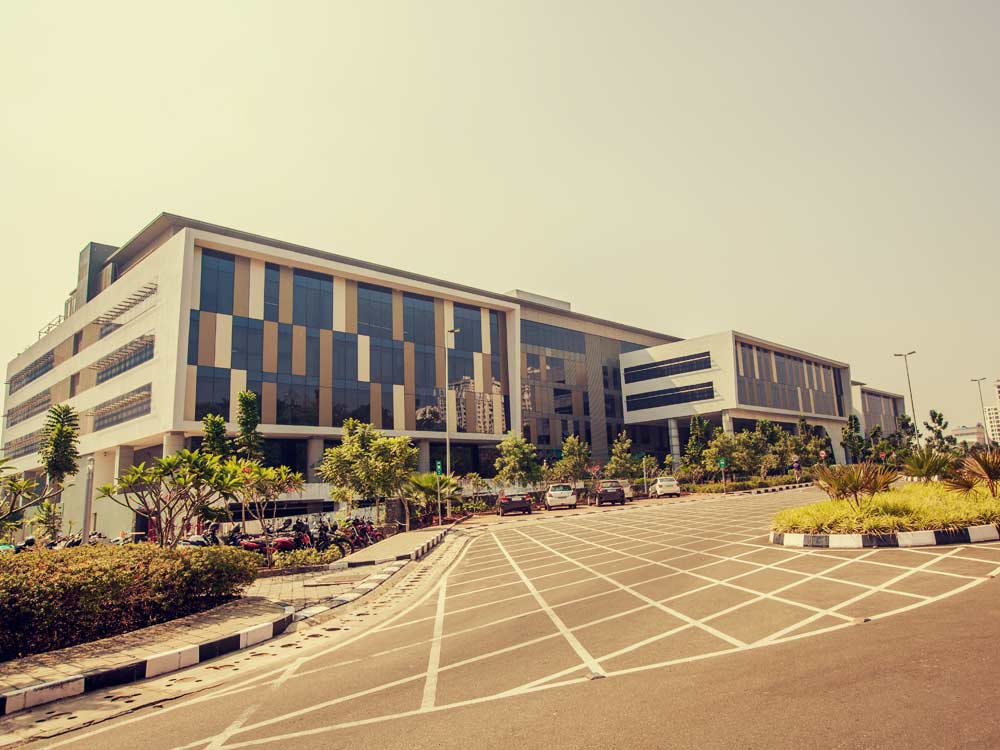 Parking
Dedicated car parking areas within the IT commercial buildings are provided and allocated to the Tenants on the basis of the office area leased. Designated areas for 2 wheeler vehicles are also provided close to the IT building. Provisions for easy access for delivery and emergency vehicles have been made.
Research & Innovation
SmartCity Kochi provides an ideal environment for those who intend to set up their research and innovation facilities in a serene setting.
AgriGenome Labs (a subsidiary of SciGenom Labs) operating out of SmartCity Kochi focuses on providing genomic sequencing and bioinformatics services to Plant, Animal & Microbial businesses as well as academic and government institutions. SciGenom is NABL and an ISO certified company, with a fully functional state-of-the-art molecular biology laboratory recognized by Department of Scientific & Industrial Research (DSIR), Ministry of Science & Technology, Government of India.